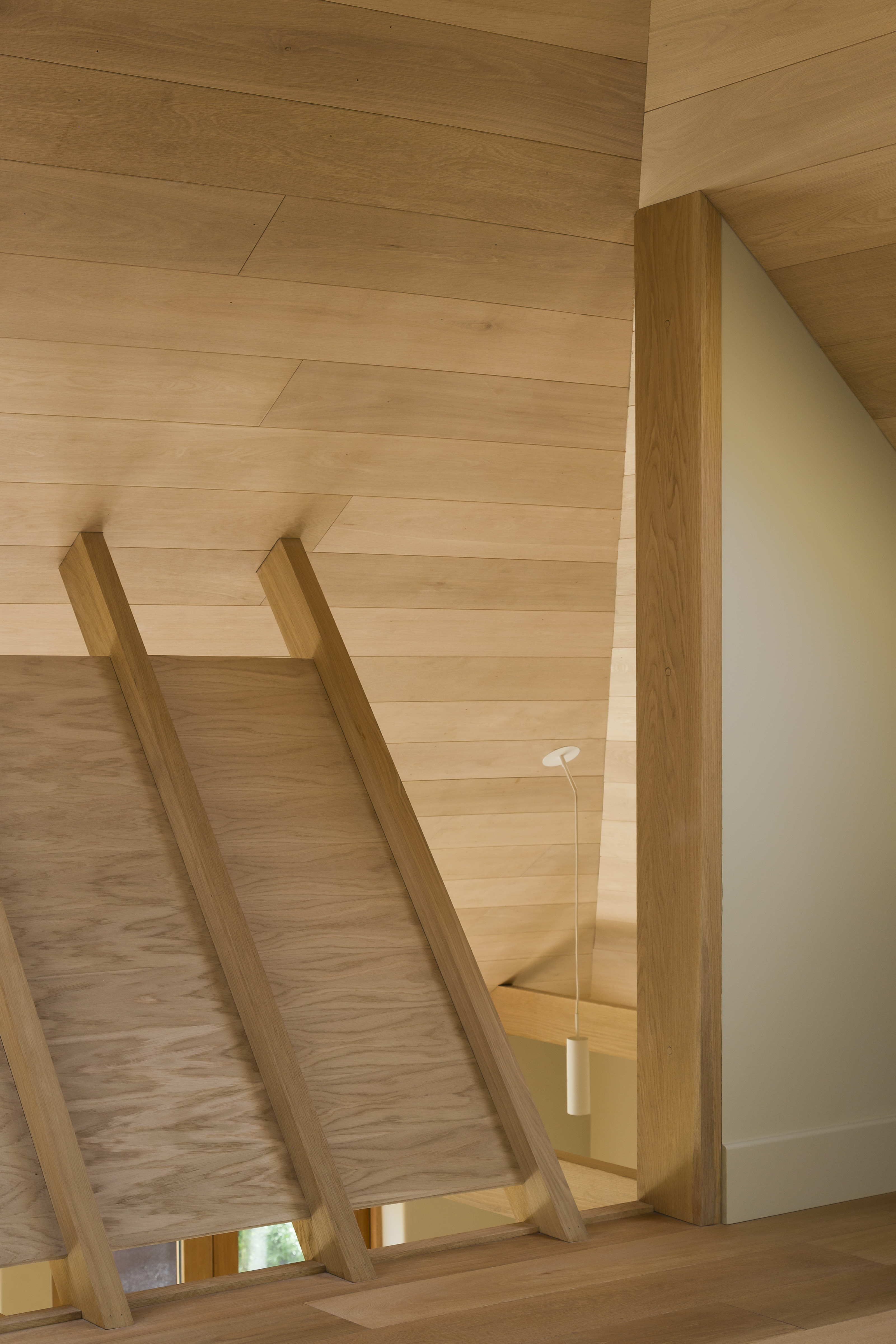 The bungalow is nestled within a quiet corner of Edinburgh, tucked away in a leafy neighbourhood of quintessential, stone-built bungalows. The premise of our work is to adapt the existing space to create home full of light inspired by the existing building, walled garden and shifting light throughout the day.
As you step through the front door, the view down the hallway beckons you through into the heart of the home - a new, open plan kitchen and dining room which opens out into the walled garden through a series of five French doors framed in pink, locally sourced sandstone to match the existing quoins at the front.
The ceiling above the kitchen and dining room is removed, exposing the form of the pitched roof above and washing the entire space with warm sunlight throughout the day. Clad with the warming texture of Oak , this space invites the evening sun to linger; moving from the South-facing garden doors down through the various skylights and West facing window.
The first floor becomes a quiet and private Master Suite, with new five-panel dormer window which reference the symmetrical nature of the elevation as well as the new garden doors to the rear. The Gallery acts as the pivot between this room and the rest of the house, offering an elevated room which can be a study, library or whatever is needed in time.
Completed Spring 2023
Dùn Èideann

Edinburgh